What is the "netsession_win.exe" Variant 7407804 ?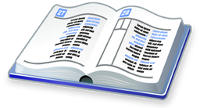 Our database contains 42 different files for filename netsession_win.exe but this page contains information about single file with specific attributes. If you want to see general information about the netsession_win.exe then visit General Information Page . This file belongs to product Akamai NetSession Client and was developed by company Akamai Technologies, Inc. This file has description Akamai NetSession Client. netsession_win.exe#7407804 Agregate rating is 5 stars - based on 1 reviews. This is executable file. You can find it running in Task Manager as the process netsession_win.exe.
On this page, you can find detailed information about the file itself, its demographics distribution, security ratings given by users, antivirus reports from AV applications, user's reviews and comments for the file and much more, which can help you to decide if the file can be safe or threat for your computer.
Probably you navigated to this page because some problems with this file or in need of more information. Solving a file-based issue can be sometimes very difficult task even for computer experts. For this and for system monitoring purposes we have developed a free tool which helps you greatly to keep your system under control in very easy and user-friendly way. This tool can also help you to solve problems with high CPU loads, find security issues or speed-up your computer.
Product:

Akamai NetSession Client

Company:

Akamai Technologies, Inc

Description:

Akamai NetSession Client

Version:

0.0.0.0

MD5:

7ae2120f494195664fdff401f2693ec9

SHA1:

6926177046f37f2113b364368590ee3dd3bfc1ee

SHA256:

2feb7860248f1c244fda6ff74b2aad70b2526dfbbdd0bfbc54dc456bc82e50ed

Size:

3331872

Directory:

%USERPROFILE%\Local\Akamai

Operating System:

Windows 7

Discovered:

March 20, 2012

Occurence:

High

Digital Signature:

Akamai NetSession Client, Akamai Technologies, Inc.
Demographics distribution
Aproximately 40% of users are in the Belgium. It is also popular in Egypt and Spain.
System Explorer Community Antivirus Report
This file was checked and tolerated by following antivirus shields :Antivirus shields were enabled and have latest antivirus database. For global statistics visit our Antivirus Usage Statistics .
Is the Process "netsession_win.exe" Safe or Threat ?
100% of reviewed files are marked as
Safe
.
Our final rating for this file is
Safe
. Final rating is based on file reviews, discovered date, users occurence and antivirus scan results.
100% of reviewed files with
different MD5
are marked as
Threat
86% of reviewed files with
different MD5
located in
different directory
are marked as
Safe
.
User Reviews of the "netsession_win.exe"
SAFE

rating from user Richrd

It does ask to get installed as part of other software. It asks something along the lines of do you want to improve speeds of [xxxxx] software using Akamai technology? If you answer yes, then it gets installed. I too forgot that I had installed it but I remember many months back answer that type of question referring to Akamai technology. It is NOT a virus but can be uninstalled if you want it to. It is nothing more than an internet helper, not unlike many others that get installed from Google, Adobe, Apple, etc...

(id: 7407804)
Reviews for different files with filename "%USERPROFILE%\Local\Akamai\netsession_win.exe"
THREAT

rating from user Disgusted for file %USERPROFILE%\Local\Akamai\netsession_win.exe

Install without asking, uses your bandwidth to ease Akamai server loads (p2p style), not malicious, but certainly bloatware, breach of trust to silently install without asking permission and I consider very intrusive, no way to know what its uploading. I want to control what is uploaded from my computer to the net completely, not have it done by somebody else!

(id: 2822252)

THREAT

rating from user Dylan for file %USERPROFILE%\Local\Akamai\netsession_win.exe

Doesn't tell you it's being installed on your computer, it does it without asking permission. It randomly uploads data and you have no control over it. Consumes bandwidth. If it fails to uninstall(which reportedly happens), go to msconfig and disable it from launching at system startup. it will still be on your computer but it won't run as long as you don't launch it manually.

(id: 2822252)

THREAT

rating from user magix for file %USERPROFILE%\Local\Akamai\netsession_win.exe

Yes,it does trying to connect to the internet and trying to download or upload.Doing without prompting the user about the actions it wants to do,it acts like a virus,so I uninstalled it and my computer works the same.

(id: 2822252)
Add Review for "netsession_win.exe" with above defined parameters
(*) Please write reviews in ENGLISH language. If you want to use different language, then please switch pages to right language. In submitting material, you further agree that you shall not submit material that is copyrighted, protected by trade secret or otherwise subject to third party proprietary rights, including privacy and publicity rights, unless you are the owner of such rights or have permission from their rightful owner to post the material.
Check your PC with our freeware tool
System Explorer is our freeware awards winning tool which provides easy way how to check all running processes via our database. This tool will help you keep your system under control. It's real freeware, no ads or bundles, available in installer or portable distribution. Many satisfied users recommends to try it.