What is the "
bthusb.sys

" Variant 745910 ?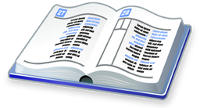 Our database contains 116 different files for filename bthusb.sys but this page contains information about single file with specific attributes. If you want to see general information about the bthusb.sys then visit General Information Page . This file belongs to product Microsoft® Windows® Operating System and was developed by company Microsoft Corporation. This file has description Bluetooth Miniport Driver.

Agregate rating is 5(5) stars - based on 1 reviews.

This file contains driver. You can find it in the Drivers section of the System Explorer.

On this page, you can find detailed information about the file itself, download information, its demographics distribution, security rating given by users, antivirus reports from AV applications, user's reviews and comments for the file and much more, which can help you to decide if the file can be safe or threat for your computer.

Probably you navigated to this page because some problems with this file or in need of more information. Solving a file-based issue can be sometimes very difficult task even for computer experts. For this and for system monitoring purposes we have developed a free tool which helps you greatly to keep your system under control in very easy and user-friendly way. This tool can also help you to solve problems with high CPU loads, find security issues or speed-up your computer.
Product:

Company:

Description:

Bluetooth Miniport Driver

Version:

6.1.7600.16385

MD5:

f740b9a16b2c06700f2130e19986bf3b

SHA1:

e200a5abdc0a9f281c1933dda7b0b2bfcaa4b6d6

SHA256:

92158fd1b3706de068f077aca9a25f5479ef282e8b81f5a2ff8a66cbb5f80fcf

Size:

79360

Directory:

C:\Windows\System32\DRIVERS

Operating System:

Windows 7

Discovered:

January 31, 2011

Occurence:

High
Demographics distribution
Aproximately 25% of users are in the Russian Federation. It is also popular in Ukraine and Poland.
System Explorer Community Antivirus Report
This file was checked and tolerated by following antivirus shields :
| Antivirus Name | Latest Toleration |
| --- | --- |
| avast! Antivirus | 2014-09-22 03:26:03 |
| Baidu Antivirus | 2014-09-21 02:42:22 |
| AVG AntiVirus Free Edition 2014 | 2014-09-20 17:50:13 |
| AVG Internet Security 2014 | 2014-09-19 20:56:34 |
| K7TotalSecurity | 2014-09-19 04:50:38 |
| AVG Internet Security 2013 | 2014-09-18 02:24:10 |
| Norton AntiVirus | 2014-09-16 01:12:24 |
| AVG AntiVirus Free Edition 2015 | 2014-09-16 00:29:25 |
| ESET Smart Security 7.0 | 2014-09-15 18:35:23 |
| ESET NOD32 Antivirus 7.0 | 2014-09-14 20:38:42 |
Antivirus shields were enabled and have latest antivirus database. For global statistics visit our Antivirus Usage Statistics .
Is the Driver "bthusb.sys" Safe or Threat ?
100% of reviewed files are marked as
Safe
.
100% of reviewed files are marked as
System
file.
Our final rating for this file is
Safe
. Final rating is based on file reviews, discovered date, users occurence and antivirus scan results.
User Reviews of the "bthusb.sys"
SAFE

rating from user kajmik

bthusb.sys file (Bluetooth Miniport Driver) is a part of Microsoft Windows OS. Home Page: www.microsoft.com

(id: 745910)