What is the "
adpu321.sys

" Variant 1487440 ?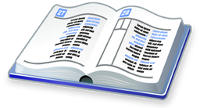 Our database contains single file for filename adpu321.sys. This file belongs to product Adaptec Windows 321 Family Driver and was developed by company Adaptec, Inc.. This file has description Adaptec StorPort Ultra321 SCSI Driver.

Agregate rating is 3(3) stars - based on 6 reviews.

This file contains driver. You can find it in the Drivers section of the System Explorer.

On this page, you can find detailed information about the file itself, download information, its demographics distribution, security rating given by users, antivirus reports from AV applications, user's reviews and comments for the file and much more, which can help you to decide if the file can be safe or threat for your computer.

Probably you navigated to this page because some problems with this file or in need of more information. Solving a file-based issue can be sometimes very difficult task even for computer experts. For this and for system monitoring purposes we have developed a free tool which helps you greatly to keep your system under control in very easy and user-friendly way. This tool can also help you to solve problems with high CPU loads, find security issues or speed-up your computer.
Product:

Adaptec Windows 321 Family Driver

Company:

Adaptec, Inc.

Description:

Adaptec StorPort Ultra321 SCSI Driver

Version:

2.1.0.14

MD5:

f61e1a4d9e7a59537a4f4cf6fa05a2e6

SHA1:

0fd2ddacc1b56d7dc2b2a1cdbbd0b6c6a041c41a

SHA256:

002cc73a4d1e6e093496eaf66b75d986cc48db88e1f52da7ecfad9d160d03744

Size:

24960

Directory:

C:\Windows\System32\DRIVERS

Operating System:

Windows XP

Discovered:

September 21, 2011

Occurence:

Low
Is the Driver "adpu321.sys" Safe or Threat ?
66.67% of reviewed files are marked as
Safe
.
33.33% of reviewed files are marked as
Threat
.
Our final rating for this file is Suspicious. Final rating is based on file reviews, discovered date, users occurence and antivirus scan results.
Driver with filename "adpu321.sys" can be Safe or Threat. You must define more file attributes to determine right rating. Our freeware awards winning tool provides easiest way to check your files via our database. Tool contains many useful functions for keep your system under control and uses minimum system resources.
Click Here to Download System Explorer for Free.
Is this Driver suspect for you? Is your computer running slow? Do you experiencing some suspicious behaviour in your computer? We recommends make free computer scan with our free award-winning tool .
User Reviews of the "adpu321.sys"