What is the "
wssetup.exe

" ?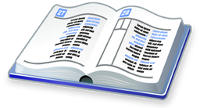 Our database contains 11 different files for filename wssetup.exe .

Agregate rating is 5(5) stars - based on 12 reviews.

This is executable file. You can find it running in Task Manager as the process wssetup.exe.

On this page, you can find detailed information about the file itself, download information, its demographics distribution, security rating given by users, antivirus reports from AV applications, user's reviews and comments for the file and much more, which can help you to decide if the file can be safe or threat for your computer.

Probably you navigated to this page because some problems with this file or in need of more information. Solving a file-based issue can be sometimes very difficult task even for computer experts. For this and for system monitoring purposes we have developed a free tool which helps you greatly to keep your system under control in very easy and user-friendly way. This tool can also help you to solve problems with high CPU loads, find security issues or speed-up your computer.
In most cases this file is the installation package digitally signed by Perion Network Ltd. (check more on http://www.perion.com/). This company produces few famous applicatons, mainly
IncrediMail - free email program
Incredimail for iPad - free email program for iPad
PhotoJoy - transforms photos into collages and animated screensavers
Smilebox - provides mobile and desktop social photo sharing services
SweetIM - the most spread package for instant messengers, which adds animations (winks), emoticons (smileys), sounds, videos and games
Probably this executable is part of the SweetIM package, but there is no additional info included in the file.
File details of most used file with name "wssetup.exe"
Product:

(Empty Value)

Company:

(Empty Value)

Description:

(Empty Value)

Version:

2.0.0.2

MD5:

a4a54a0e1b5cbd740305e9b89ccd3805

SHA1:

432bd2a275783208671cd1dd289c39b98dbcb270

SHA256:

1d5d9da058609fa2f3d96217d3ce785fac1cf5c96aaa6713a4501a664c394455

Size:

3108056

Directory:

C:\Windows\System32\WNLT\Installation

Operating System:

Windows XP

Discovered:

September 27, 2012

Occurence:

Medium
Is the Process "wssetup.exe" Safe or Threat ?
100% of reviewed files are marked as
Safe
.
Latest new variant of the file with name "wssetup.exe" was discovered 274 days ago. Our database contains 2 variants of the file "wssetup.exe" with final rating Safe and zero variants with final rating Threat . Final ratings are based on file reviews, discovered date, users occurence and antivirus scan results.
User Reviews of the "wssetup.exe"
There are multiple files in compliance with actual filter settings. All reviews for this files will be displayed.
Reviews for all files with name "wssetup.exe"
SAFE

rating from user MikeOne for file %TEMP%\is-QC1H8.tmp\wssetup.exe

This file is the installation package digitally signed by Perion Network Ltd. (check more on http://www.perion.com/). This company produces few famous applicatons, mainly
IncrediMail - free email program
Incredimail for iPad - free email program for iPad
PhotoJoy - transforms photos into collages and animated screensavers
Smilebox - provides mobile and desktop social photo sharing services
SweetIM - the most spread package for instant messengers, which adds animations (winks), emoticons (smileys), sounds, videos and games
Probably this executable is part of the SweetIM package.

(id: 17450916)

SAFE

rating from user MikeOne for file %TEMP%\is-GAVLB.tmp\wssetup.exe

This file is the installation package digitally signed by Perion Network Ltd. (check more on http://www.perion.com/). This company produces few famous applicatons, mainly
IncrediMail - free email program
Incredimail for iPad - free email program for iPad
PhotoJoy - transforms photos into collages and animated screensavers
Smilebox - provides mobile and desktop social photo sharing services
SweetIM - the most spread package for instant messengers, which adds animations (winks), emoticons (smileys), sounds, videos and games
Probably this executable is part of the SweetIM package, but there is no additional info included in the file.

(id: 17801622)