What is the "unlocker1.9.1-x64.exe" ?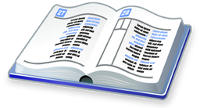 Our database contains 4 different files for filename unlocker1.9.1-x64.exe . This is executable file. You can find it running in Task Manager as the process unlocker1.9.1-x64.exe.
On this page, you can find detailed information about the file itself, its demographics distribution, security ratings given by users, antivirus reports from AV applications, user's reviews and comments for the file and much more, which can help you to decide if the file can be safe or threat for your computer.
Probably you navigated to this page because some problems with this file or in need of more information. Solving a file-based issue can be sometimes very difficult task even for computer experts. For this and for system monitoring purposes we have developed a free tool which helps you greatly to keep your system under control in very easy and user-friendly way. This tool can also help you to solve problems with high CPU loads, find security issues or speed-up your computer.
File details of most used file with name "unlocker1.9.1-x64.exe"
Product:

(Empty Value)

Company:

(Empty Value)

Description:

(Empty Value)

Version:

(Empty Value)

MD5:

1e1f13579e2b94c4dd40f57c2a71b362

SHA1:

0bff84aa6cc4ccf580eae2fbf4c129fa6ea612c4

SHA256:

3694febb7d1758b92634b9793bee6ca9e32d0815f3604468899de8ccf0149291

Size:

818001

Directory:

E:\Новая папка (3)

Operating System:

Windows 7

Discovered:

March 11, 2012

Occurence:

Low
Is the Process "unlocker1.9.1-x64.exe" Safe or Threat ?
Latest new variant of the file with name "unlocker1.9.1-x64.exe" was discovered 370 days ago. Our database contains 1 variants of the file "unlocker1.9.1-x64.exe" with final rating Safe and zero variants with final rating Threat . Final ratings are based on file reviews, discovered date, users occurence and antivirus scan results.
Process with filename "unlocker1.9.1-x64.exe" can be Safe or Threat. You must define more file attributes to determine right rating. Our freeware awards winning tool provides easiest way to check your files via our database. Tool contains many useful functions for keep your system under control and uses minimum system resources.
Click Here to Download System Explorer for Free.
User Reviews of the "unlocker1.9.1-x64.exe"
We don't have user reviews for any file with the name "unlocker1.9.1-x64.exe" yet.
Add Review for "unlocker1.9.1-x64.exe"
More information about the file is needed for adding user review. If you know md5 ,size, sha1,sha256 or other attribute of the file which you want to review, then you can use Advanced Search in our main page .
Check your PC with our freeware tool
System Explorer is our freeware awards winning tool which provides easy way how to check all running processes via our database. This tool will help you keep your system under control. It's real freeware, no ads or bundles, available in installer or portable distribution. Many satisfied users recommends to try it.