What is the "
swdumon.sys

" Variant 15002321 ?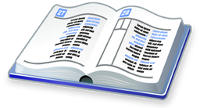 Our database contains 52 different files for filename swdumon.sys but this page contains information about single file with specific attributes. If you want to see general information about the swdumon.sys then visit General Information Page .

Agregate rating is 5(5) stars - based on 2 reviews.

This file contains driver. You can find it in the Drivers section of the System Explorer.

On this page, you can find detailed information about the file itself, download information, its demographics distribution, security rating given by users, antivirus reports from AV applications, user's reviews and comments for the file and much more, which can help you to decide if the file can be safe or threat for your computer.

Probably you navigated to this page because some problems with this file or in need of more information. Solving a file-based issue can be sometimes very difficult task even for computer experts. For this and for system monitoring purposes we have developed a free tool which helps you greatly to keep your system under control in very easy and user-friendly way. This tool can also help you to solve problems with high CPU loads, find security issues or speed-up your computer.
Product:

(Empty Value)

Company:

(Empty Value)

Description:

(Empty Value)

Version:

(Empty Value)

MD5:

5b8e5218a1649e66859db52a83673dcd

SHA1:

dc1b751c8ad17e1593908e1bb0e44f3ecfecf2a1

SHA256:

24c3d0c83b610281b57b5cba89e2344c50e5d2ca7c35deaeeeedba7968f5fc09

Size:

15712

Directory:

C:\Windows\System32\DRIVERS

Operating System:

Windows 7

Discovered:

October 25, 2012

Occurence:

Low

Digital Signature:

SlimWare Utilities Inc.
Is the Driver "swdumon.sys" Safe or Threat ?
100% of reviewed files are marked as
Safe
.
Our final rating for this file is
Safe
. Final rating is based on file reviews, discovered date, users occurence and antivirus scan results.
User Reviews of the "swdumon.sys"
SAFE

rating from user MikeOne for file C:\Windows\System32\DRIVERS\SWDUMon.sys

This system driver commonly goes signed by SlimWare Utilities Inc. - this company deals with PC cleaning tools and drivers set for PC. Check more on https://www.slimwareutilities.com/ - this system driver can be probably part of their SlimDrivers aplication : "SlimDrivers not only detects when a driver needs updating, but also identifies the proper executable for your system and initiates the driver install automatically."

(id: 16014085)

SAFE

rating from user MikeOne

This system driver commonly goes signed by SlimWare Utilities Inc. - this company deals with PC cleaning tools and drivers set for PC. Check more on https://www.slimwareutilities.com/ - this system driver can be probably part of their SlimDrivers aplication : "SlimDrivers not only detects when a driver needs updating, but also identifies the proper executable for your system and initiates the driver install automatically."

(id: 15002321)