What is the "
piconstartup.exe

" ?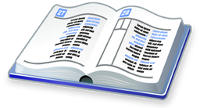 Our database contains 139 different files for filename piconstartup.exe . This files most often belongs to product Intel(R) PIconStartup. and were most often developed by company Intel Corporation. This files most often have description PIcon startup utility.

Agregate rating is 5(5) stars - based on 1 reviews.

This is executable file. You can find it running in Task Manager as the process piconstartup.exe.

On this page, you can find detailed information about the file itself, download information, its demographics distribution, security rating given by users, antivirus reports from AV applications, user's reviews and comments for the file and much more, which can help you to decide if the file can be safe or threat for your computer.

Probably you navigated to this page because some problems with this file or in need of more information. Solving a file-based issue can be sometimes very difficult task even for computer experts. For this and for system monitoring purposes we have developed a free tool which helps you greatly to keep your system under control in very easy and user-friendly way. This tool can also help you to solve problems with high CPU loads, find security issues or speed-up your computer.
To understand the purpose of PIconStartup.exe, you need to know that Intel has something called Active Management Technology (AMT) built into its chips that will allow IT administrators to remotely support and manage a user's computer, even if the user is not present or has turned off the computer. So Intel wanted to provide a way for the end user to tell if AMT was enabled on the system or not, and this is the IMSS (Intel Management and security Status) icon application. When PIconStartup.exe is in the startup of msconfig, an IMSS icon will show in the system tray. If you click on the icon, you can see if AMT is on or off and turn it off if you want to. In Windows7, this icon looks like a small blue key in a box outlined in blue. Removing PIconStartup.exe from startup just means the icon won't show up in the system tray and give a shortcut to the application interface for end user control of this AMT software. Removing PIconStartup.exe will not cause harm to the system.
File details of most used file with name "piconstartup.exe"
Product:

Intel(R) PIconStartup

Company:

Description:

PIcon startup utility

Version:

8.1.0.1281

MD5:

4c7c4cadd2515329d9d40d7dc91c5930

SHA1:

ea261ea4272825dc631a284aa8414085b4b39655

SHA256:

7f0bb59df698c949217036f12579ffeddd3444cfa26376824314e88e563eef0d

Size:

133440

Directory:

%PROGRAMFILES%\Intel\Intel(R) Management Engine Components\IMSS

Operating System:

Windows 7

Discovered:

August 19, 2012

Occurence:

Medium

Digital Signature:

Intel Corporation
Is the Process "piconstartup.exe" Safe or Threat ?
100% of reviewed files are marked as
Safe
.
Latest new variant of the file with name "piconstartup.exe" was discovered 7 days ago. Our database contains 33 variants of the file "piconstartup.exe" with final rating Safe and zero variants with final rating Threat . Final ratings are based on file reviews, discovered date, users occurence and antivirus scan results.
User Reviews of the "piconstartup.exe"
There are multiple files in compliance with actual filter settings. All reviews for this files will be displayed.
Reviews for all files with name "piconstartup.exe"
SAFE

rating from user gaiusgracchus for file %COMMONFILES%\INTEL\PRIVACY ICON\PICONSTARTUP.EXE

To understand the purpose of PIconStartup.exe, you need to know that Intel has something called Active Management Technology (AMT) built into its chips that will allow IT administrators to remotely support and manage a user's computer, even if the user is not present or has turned off the computer. So Intel wanted to provide a way for the end user to tell if AMT was enabled on the system or not, and this is the IMSS (Intel Management and security Status) icon application. When PIconStartup.exe is in the startup of msconfig, an IMSS icon will show in the system tray. If you click on the icon, you can see if AMT is on or off and turn it off if you want to. In Windows7, this icon looks like a small blue key in a box outlined in blue. Removing PIconStartup.exe from startup just means the icon won't show up in the system tray and give a shortcut to the application interface for end user control of this AMT software. Removing PIconStartup.exe will not cause harm to the system.

(id: 8692017)