What is the "pepflashplayer.dll" ?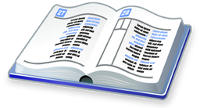 Our database contains 3380 different files for filename pepflashplayer.dll . This files most often belongs to product Shockwave Flash. and were most often developed by company Adobe Systems, Inc.. This files most often have description Shockwave Flash 11.5 r31. pepflashplayer.dll Agregate rating is 5 stars - based on 8 reviews. This file is Dynamic-link Library. This library can be loaded and executed in any running process.
On this page, you can find detailed information about the file itself, its demographics distribution, security ratings given by users, antivirus reports from AV applications, user's reviews and comments for the file and much more, which can help you to decide if the file can be safe or threat for your computer.
Probably you navigated to this page because some problems with this file or in need of more information. Solving a file-based issue can be sometimes very difficult task even for computer experts. For this and for system monitoring purposes we have developed a free tool which helps you greatly to keep your system under control in very easy and user-friendly way. This tool can also help you to solve problems with high CPU loads, find security issues or speed-up your computer.
pepflashplayer.dll is in most cases the Adobe Flash Player plugin integrated with Google Chrome internet browser. This plugin is enabled by default and automatically updated via Chrome system updater. pepflashplayer.dll is Microsoft Windows version of the plugin. The macos version is stored in file "Flash Player Plug-in for Chrome.plugin" and the Linux version is stored in the "libpepflashplayer.so".
File details of most used file with name "pepflashplayer.dll"
Product:

Shockwave Flash

Company:

Description:

Shockwave Flash 11.5 r31

Version:

11.5.31.137

MD5:

04f67570891e3f064408e7d1a9f85687

SHA1:

1515871a38b2dfb83e29f5880b0a6c48cbb9303a

SHA256:

29d1e1eaf1cbcf7f9509ca612a6e2ba7f59eaaaa782fc3429f16a0b627baad13

Size:

12459624

Directory:

%PROGRAMFILES%\Google\Chrome\Application\24.0.1312.52\PepperFlash

Operating System:

Windows Vista

Discovered:

January 8, 2013

Occurence:

High

Digital Signature:

Google Inc
Is the library "pepflashplayer.dll" Safe or Threat ?
100% of reviewed files are marked as
Safe
.
Latest new variant of the file with name "pepflashplayer.dll" was discovered yesterday. Our database contains 149 variants of the file "pepflashplayer.dll" with final rating Safe and zero variants with final rating Threat . Final ratings are based on file reviews, discovered date, users occurence and antivirus scan results.
User Reviews of the "pepflashplayer.dll"
There are multiple files in compliance with actual filter settings. All reviews for this files will be displayed.
Reviews for all files with name "pepflashplayer.dll"
SAFE

rating from user MikeOne for file %USERPROFILE%\Configuración local\Datos de programa\Google\Chrome\Application\26.0.1410.43\PepperFlash\pepflashplayer.dll

This dynamic linking library is integrated support for Shockwave Flash Player from Adobe Systems, Inc. : "Adobe® Flash® Player is a cross-platform, browser-based application runtime that provides uncompromised viewing of expressive applications, content, and videos across browsers and operating systems." - For the Adobe Flash Player see more on http://www.adobe.com/products/flashplayer.html This plug-in works in the Google Chrome as integral part, but can be disabled, check more on http://www.enounce.com/chrome-disable-pepperflash

(id: 18810115)

SAFE

rating from user jaiyeoba1 for file %USERPROFILE%\Local\Google\Chrome SxS\User Data\PepperFlash\11.1.31.203\pepflashplayer.dll

tested and people confirm good

(id: 4173848)
Add Review for "pepflashplayer.dll"
More information about the file is needed for adding user review. If you know md5 ,size, sha1,sha256 or other attribute of the file which you want to review, then you can use Advanced Search in our main page .
Check your PC with our freeware tool
System Explorer is our freeware awards winning tool which provides easy way how to check all running processes via our database. This tool will help you keep your system under control. It's real freeware, no ads or bundles, available in installer or portable distribution. Many satisfied users recommends to try it.