What is the "ndspcshowserver.exe" Variant 9885810 ?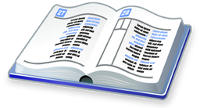 Our database contains 12 different files for filename ndspcshowserver.exe but this page contains information about single file with specific attributes. If you want to see general information about the ndspcshowserver.exe then visit General Information Page . This file belongs to product NDSPCSho Application. This file has description NDSPCSho Application. ndspcshowserver.exe#9885810 Agregate rating is 5 stars - based on 1 reviews. This is executable file. You can find it running in Task Manager as the process ndspcshowserver.exe.
On this page, you can find detailed information about the file itself, download information, its demographics distribution, security rating given by users, antivirus reports from AV applications, user's reviews and comments for the file and much more, which can help you to decide if the file can be safe or threat for your computer.
Probably you navigated to this page because some problems with this file or in need of more information. Solving a file-based issue can be sometimes very difficult task even for computer experts. For this and for system monitoring purposes we have developed a free tool which helps you greatly to keep your system under control in very easy and user-friendly way. This tool can also help you to solve problems with high CPU loads, find security issues or speed-up your computer.
Product:

NDSPCSho Application

Company:

(Empty Value)

Description:

NDSPCSho Application

Version:

2.3.0.9691

MD5:

3b94fa2771baee713800a2483ce0b30f

SHA1:

fd719edb5ab27506a27075e923a861312d32b379

SHA256:

af2260c933376b98dd46f870c5cade2378939e757738767f9e86c0f79876fa4c

Size:

6467944

Directory:

%USERPROFILE%\Impostazioni locali\Dati applicazioni\Sky Italia\Sky Go Player

Operating System:

Windows XP

Discovered:

May 14, 2012

Occurence:

Medium

Digital Signature:

Sky Italia
Demographics distribution
Aproximately 98% of users are in the Italy. It is also popular in Denmark.
System Explorer Community Antivirus Report
This file was checked and tolerated by following antivirus shields :
| Antivirus Name | Latest Toleration |
| --- | --- |
| avast! Antivirus | 2014-02-21 16:11:42 |
| Kaspersky Anti-Virus | 2014-02-20 18:20:18 |
| AVG AntiVirus Free Edition 2014 | 2014-02-11 21:28:58 |
| AVG Internet Security 2014 | 2014-02-10 18:20:05 |
| ESET NOD32 Antivirus 6.0 | 2014-02-06 16:55:25 |
| AVG AntiVirus Free Edition 2013 | 2014-01-23 03:17:33 |
| avast! Internet Security | 2014-01-15 00:33:17 |
| Kaspersky PURE 3.0 | 2013-12-24 13:03:39 |
| Ashampoo Anti-Virus | 2013-12-17 22:35:29 |
| Windows Defender | 2013-12-12 18:45:11 |
Antivirus shields were enabled and have latest antivirus database. For global statistics visit our Antivirus Usage Statistics .
Is the Process "ndspcshowserver.exe" Safe or Threat ?
100% of reviewed files are marked as
Safe
.
Our final rating for this file is
Safe
. Final rating is based on file reviews, discovered date, users occurence and antivirus scan results.
User Reviews of the "ndspcshowserver.exe"
SAFE

rating from user MikeOne for file %USERPROFILE%\Local Settings\Application Data\Sky Italia\Sky Go Player\ndspcshowserver.exe

This executable is the main part for the NDS PC Show Application, serving as a Direct TV Player - enable user to watch the TV channels on PC. Some more info should be accessible here : http://www.ndsebrochures.com/pc-show/ndspcshow.pdf

(id: 17689716)