What is the "mono.security.dll" Variant 16201664 ?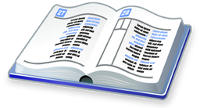 Our database contains 19 different files for filename mono.security.dll but this page contains information about single file with specific attributes. If you want to see general information about the mono.security.dll then visit General Information Page . This file belongs to product MONO CLI and was developed by company MONO development team. This file has description Mono.Security.dll. This file is Dynamic-link Library. This library can be loaded and executed in any running process.
On this page, you can find detailed information about the file itself, its demographics distribution, security ratings given by users, antivirus reports from AV applications, user's reviews and comments for the file and much more, which can help you to decide if the file can be safe or threat for your computer.
Probably you navigated to this page because some problems with this file or in need of more information. Solving a file-based issue can be sometimes very difficult task even for computer experts. For this and for system monitoring purposes we have developed a free tool which helps you greatly to keep your system under control in very easy and user-friendly way. This tool can also help you to solve problems with high CPU loads, find security issues or speed-up your computer.
Product:

MONO CLI

Company:

MONO development team

Description:

Mono.Security.dll

Version:

2.0.0.0

MD5:

58a4b359b66eeba7d9b4586e849cafea

SHA1:

4132cff82d6aa0ff3426d2db6ff254511b011ce7

SHA256:

54f3a5f66ef0e753b1eea05eb2dd4685fa3fd1498914adba99e51c630176016d

Size:

292864

Directory:

%USERPROFILE%\AppData\Local\KeePass\PluginCache\q3qadtJ45eezNsJbRnhv

Operating System:

Windows 7

Discovered:

September 28, 2011

Occurence:

Medium
Demographics distribution
Aproximately 45% of users are in the Germany. It is also popular in United States of America and Russian Federation.
System Explorer Community Antivirus Report
This file was checked and tolerated by following antivirus shields :Antivirus shields were enabled and have latest antivirus database. For global statistics visit our Antivirus Usage Statistics .
Is the library "mono.security.dll" Safe or Threat ?
There is no review for "mono.security.dll" with defined attributes. If you want to check MD5 of this file via public VirusTotal database, then press .
Our final rating for this file is
Safe
. Final rating is based on file reviews, discovered date, users occurence and antivirus scan results.
Is this Library suspect for you? Is your computer running slow? Do you experiencing some suspicious behaviour in your computer? We recommends make free computer scan with our free award-winning tool .
User Reviews of the "mono.security.dll"
This file has no approved reviews! If you know this file, you can add own review .
Add Review for "mono.security.dll" with above defined parameters
(*) Please write reviews in ENGLISH language. If you want to use different language, then please switch pages to right language. In submitting material, you further agree that you shall not submit material that is copyrighted, protected by trade secret or otherwise subject to third party proprietary rights, including privacy and publicity rights, unless you are the owner of such rights or have permission from their rightful owner to post the material.
Check your PC with our freeware tool
System Explorer is our freeware awards winning tool which provides easy way how to check all running processes via our database. This tool will help you keep your system under control. It's real freeware, no ads or bundles, available in installer or portable distribution. Many satisfied users recommends to try it.