What is the "
coregen.exe

" ?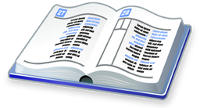 Our database contains 71 different files for filename coregen.exe . This files most often belongs to product Microsoft® Silverlight. and were most often developed by company Microsoft Corporation. This files most often have description Microsoft Common Language Runtime native compiler.

Agregate rating is 3(3) stars - based on 3 reviews.

This is executable file. You can find it running in Task Manager as the process coregen.exe.

On this page, you can find detailed information about the file itself, download information, its demographics distribution, security rating given by users, antivirus reports from AV applications, user's reviews and comments for the file and much more, which can help you to decide if the file can be safe or threat for your computer.

Probably you navigated to this page because some problems with this file or in need of more information. Solving a file-based issue can be sometimes very difficult task even for computer experts. For this and for system monitoring purposes we have developed a free tool which helps you greatly to keep your system under control in very easy and user-friendly way. This tool can also help you to solve problems with high CPU loads, find security issues or speed-up your computer.
Microsoft Common Language Runtime native compiler - part of the Microsoft® Silverlight : "Silverlight is a powerful development tool for creating engaging, interactive user experiences for Web and mobile applications. Silverlight is a free plug-in, powered by the .NET framework and compatible with multiple browsers, devices and operating systems, bringing a new level of interactivity wherever the Web works." - check more on http://www.microsoft.com/silverlight/
File details of most used file with name "coregen.exe"
Product:

Company:

Description:

Microsoft Common Language Runtime native compiler

Version:

5.1.10411.0

MD5:

bbadc3a63815f2e0aa52053f76cb478d

SHA1:

d899c887d2a02dcbfee3702d5851fba7a48cfad6

SHA256:

3bc5906d625e95dfb4744c2baa1e1a5d1b3f73ee663cc149f02ef7eaf23986c0

Size:

68680

Directory:

%PROGRAMFILES%\Microsoft Silverlight\5.1.10411.0\

Operating System:

Windows 7

Discovered:

May 8, 2012

Occurence:

Medium

Digital Signature:

Microsoft Corporation
Is the Process "coregen.exe" Safe or Threat ?
67% of reviewed files are marked as
Safe
.
33% of reviewed files are marked as
Threat
.
Latest new variant of the file with name "coregen.exe" was discovered 60 days ago. Our database contains 22 variants of the file "coregen.exe" with final rating Safe and zero variants with final rating Threat . Final ratings are based on file reviews, discovered date, users occurence and antivirus scan results.
Process with filename "coregen.exe" can be Safe or Threat. You must define more file attributes to determine right rating. Our freeware awards winning tool provides easiest way to check your files via our database. Tool contains many useful functions for keep your system under control and uses minimum system resources.
Click Here to Download System Explorer for Free.
User Reviews of the "coregen.exe"
There are multiple files in compliance with actual filter settings. All reviews for this files will be displayed.
Reviews for all files with name "coregen.exe"
SAFE

rating from user MikeOne for file %PROGFILES64%\\Microsoft Silverlight\\5.1.10411.0\\coregen.exe

Microsoft Common Language Runtime native compiler - part of the Microsoft® Silverlight : "Silverlight is a powerful development tool for creating engaging, interactive user experiences for Web and mobile applications. Silverlight is a free plug-in, powered by the .NET framework and compatible with multiple browsers, devices and operating systems, bringing a new level of interactivity wherever the Web works." - check more on http://www.microsoft.com/silverlight/

(id: 9247222)

SAFE

rating from user SD-564L for file %PROGFILES64%\Microsoft Silverlight\5.1.20125.0\coregen.exe(id: 18540970)

THREAT

rating from user Richard Mathias for file %PROGRAMFILES%\Microsoft Silverlight\4.0.50524.0\coregen.exe

my windows 7 (HP pavillion; AMD Athlon Dual Corer 4850 2.50 ghz; 8.00 G ram; 64-bit) began functioning very sluggishly all of a sudden. I immediately opened Resource Monitor and learned that process "coregen.exe3" was utilizing 48 - 51% of my CPU capacity. I had only 2 programs running and neither one was Silverlight. This phenomenon lasted about an hour before resolving on its own. dangerous.

(id: 133443)