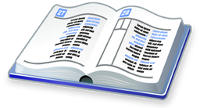 我们的数据库中包含13个不同的文件的文件名psuamain.exe的 . 这个文件最常见的属于产品的Panda Cloud Antivirus的。 最经常开发公司Panda Security, S.L.的。 这个文件最常见的描述PSUAMain的。 psuamain.exe Agregate评级是5的明星 - 基于3的评论。 这是可执行文件。你可以找到它运行在任务管理器的进程psuamain.exe。
最常用的文件名称"psuamain.exe"的文件详细信息
产品:

Panda Cloud Antivirus

公司:

描述:

PSUAMain

版本:

4.0.0.355

MD5:

62a38ec899bffa26cb96bafda39d8cbe

SHA1:

b5389d316703a0b13431f5f9b99ed5ef789ae5e1

SHA256:

3fb18b43964d6d55cf0ab5c7e9f0fec7bd2f99acd3fe48a194b2269ed5fc81c9

大小:

32032

目录:

%PROGRAMFILES%\PANDA SECURITY\PANDA CLOUD ANTIVIRUS

操作系统:

Windows Vista

发现:

December 3, 2012

发生:

高

数字签名:

Panda Security S.L
的过程是"psuamain.exe"的安全还是威胁?
100%的审查文件被标记为的安全。
最新的文件名称"psuamain.exe"的新变种被发现42天前。 Our database contains 9 variants of the file "psuamain.exe" with final rating Safe and zero variants with final rating Threat . Final ratings are based on file reviews, discovered date, users occurence and antivirus scan results.
符合实际的过滤器设置有多个文件。所有评论此文件将被显示。
添加系统"psuamain.exe"
有关文件的更多信息,根据需要添加用户评论。 If you know md5 ,size, sha1,sha256 or other attribute of the file which you want to review, then you can use Advanced Search in our main page .
Check your PC with our freeware tool
System Explorer is our freeware awards winning tool which provides easy way how to check all running processes via our database. This tool will help you keep your system under control. It's real freeware, no ads or bundles, available in installer or portable distribution. Many satisfied users recommends to try it.